We cover the following areas for mobile on-site tree milling;
Nottinghamshire, Derbyshire, Leicestershire, Lincolnshire and South Yorkshire
There are many reason for felling trees in domestic settings; disease, storm damage, over grown or in the way
of a proposed building project.

All of these are valid reasons but what to do with the felled tree;

Rather than having the trees cut up for firewood or sent to for biomass fuel why not have them milled into planks, dried and made into furniture.
For most people these images are all they see of the inside of a tree, the end grain that is revealed once a tree is felled and cut into logs.
No one knows of the beauty of what lies within and that's where we come in, our on site milling service gives you the opportunity to turn what would once have become firewood into usable timber.

Window of opportunity:
October - March is the best time of year to have that damaged tree felled, then we can mill it to your requirements

ready to take advantage of the first drying season.
Flexible approach to tree milling:
Control over plank dimensions:

If you have a specific use for the timber once milled and a cutting list we will be happy to work to it.
Our milling service:
Take advantage of our on-site milling services and cut out the expense of having felled trees collected by lorry and removed to off site timber mills.

Where there is suitable vehicular access, our mobile bandsaw mill is the ideal machine for milling trees up to 1m in diameter
and 4.8m long.
With this mill we can accurately mill square edged boards from 3mm - 200mm thick up to 850mm wide, the kerf of the blade

is just over 2mm.
N.B.
Due to the size of the mobile bandsaw mill we are no longer able to offer this service at domestic properties where there isn't
sufficient space to have a 5m safety zone at the front and either end of the machine as well as 15m at the rear.
Below are some photos of recent milling work we carried out for a client on an estate near Loughbrough.

The trees Oak and Sweet Chestnut had been felled 2yrs prior to us being contacted but as you can see the wait did not affect
the quality of timber produced.
The timber was being milled to be used in the making of a footbridge over a stream on the estate, the bridge is a favourite
with brides who like to photographed on it during their wedding day.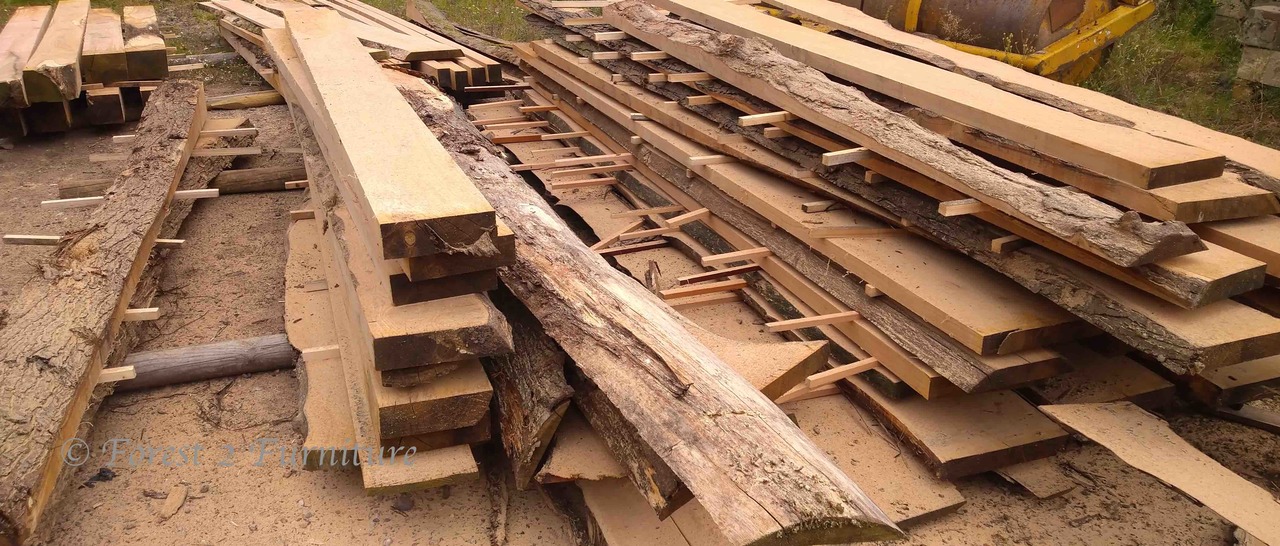 As this timber had an immediate end use we milled it to the desired dimensions straight away, thereby saving the joiners a lot of time.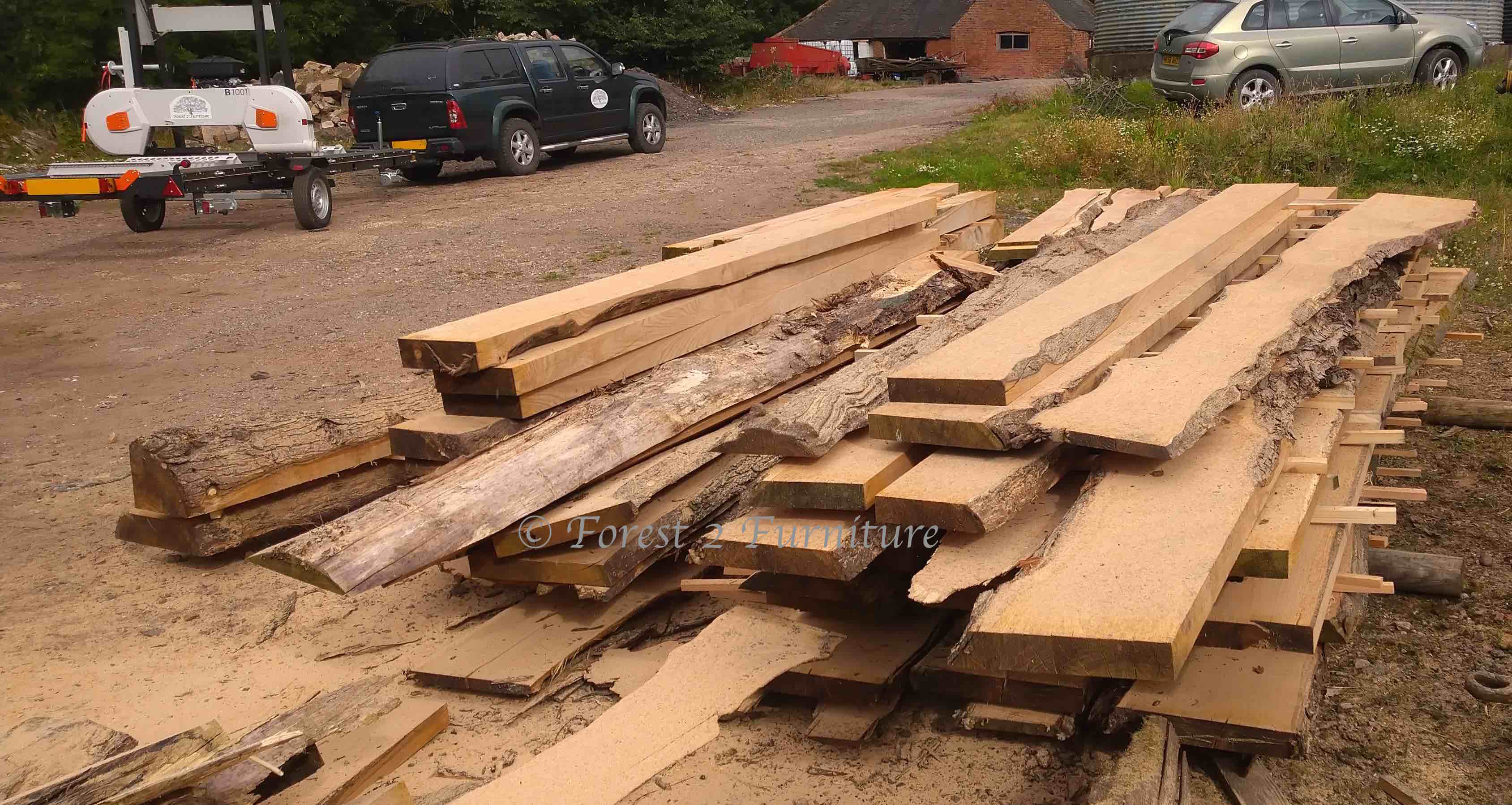 Trunks that are over 40" diameter can still be milled using our chainsaw mill system, as shown in the following few photos.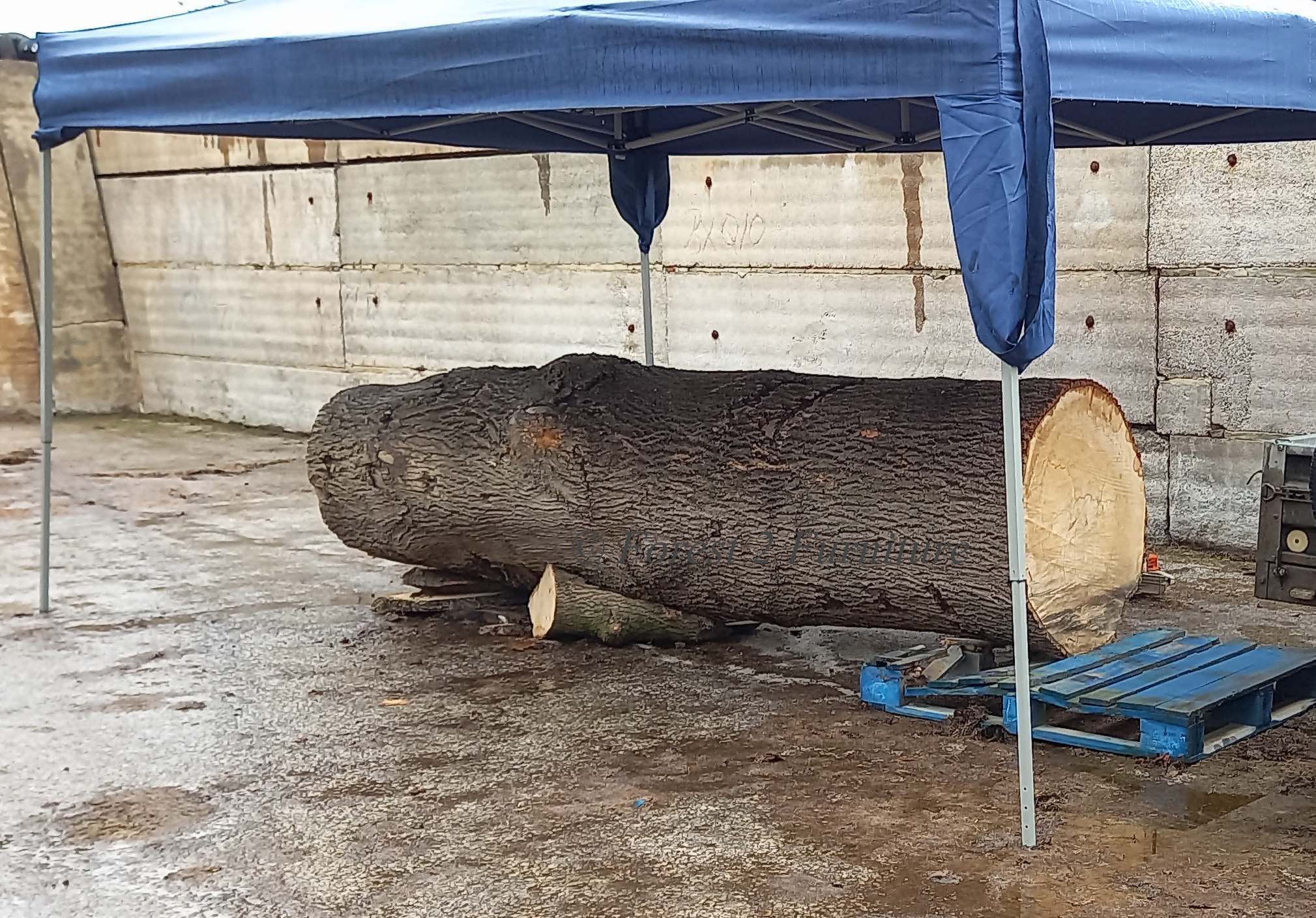 When the tree is to large to fit on the bandsaw mill it can be milled in-situ with our chainsaw mill as was the case with this large Olive Ash that fell into a farmers field in 2020.
The tree was cut into sections in the field and moved to a safer area were milling could be carried out.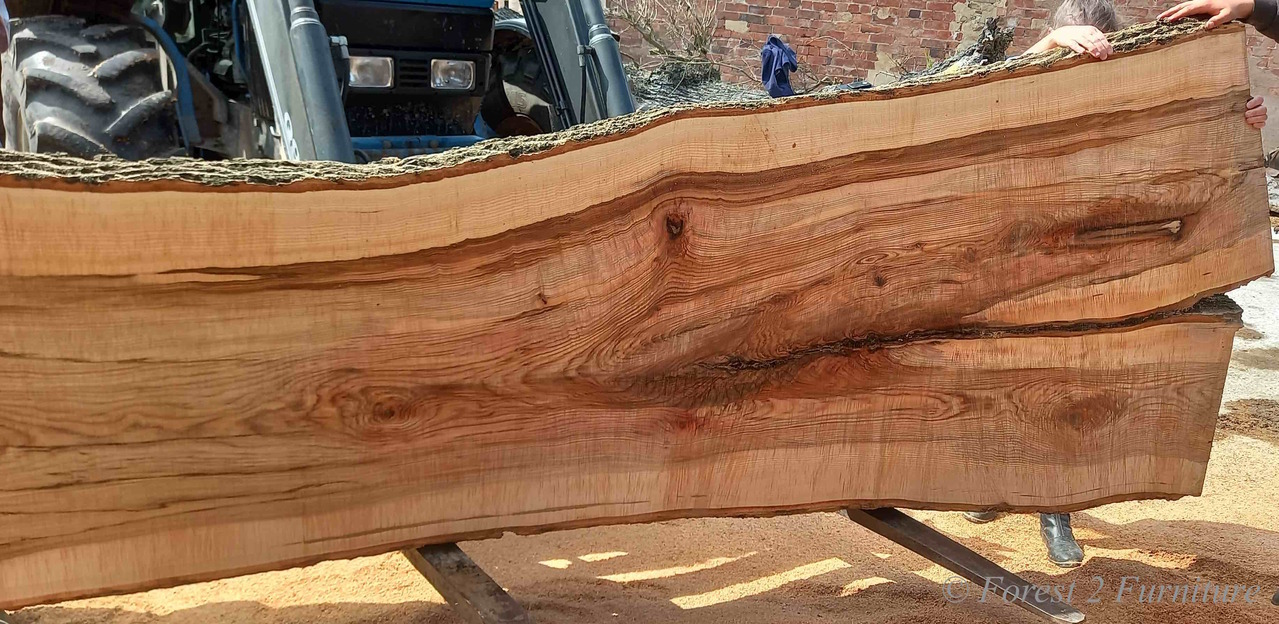 Milling this way is a slow and arduous process but as can be seen in these photos the results are worth the effort.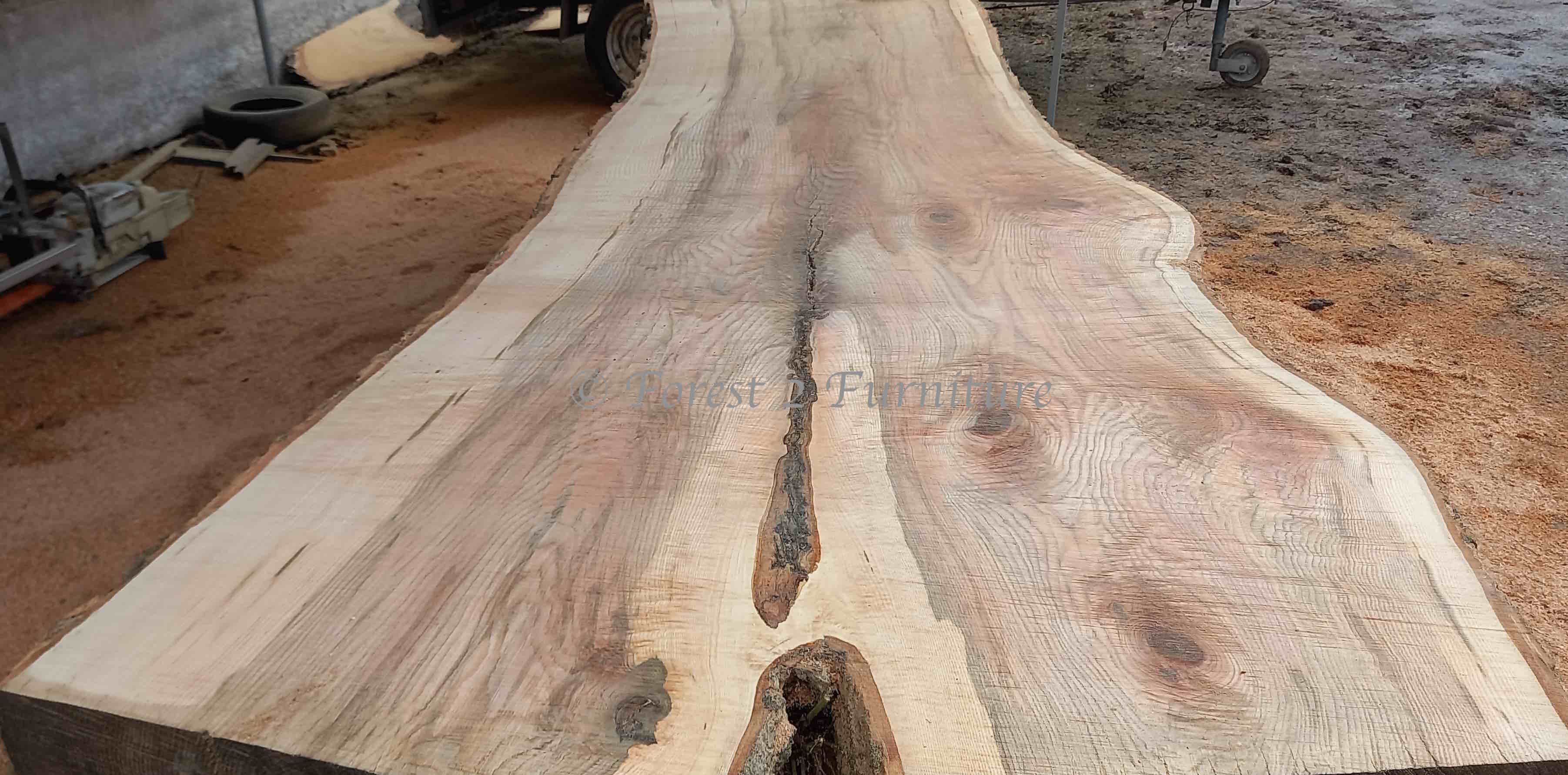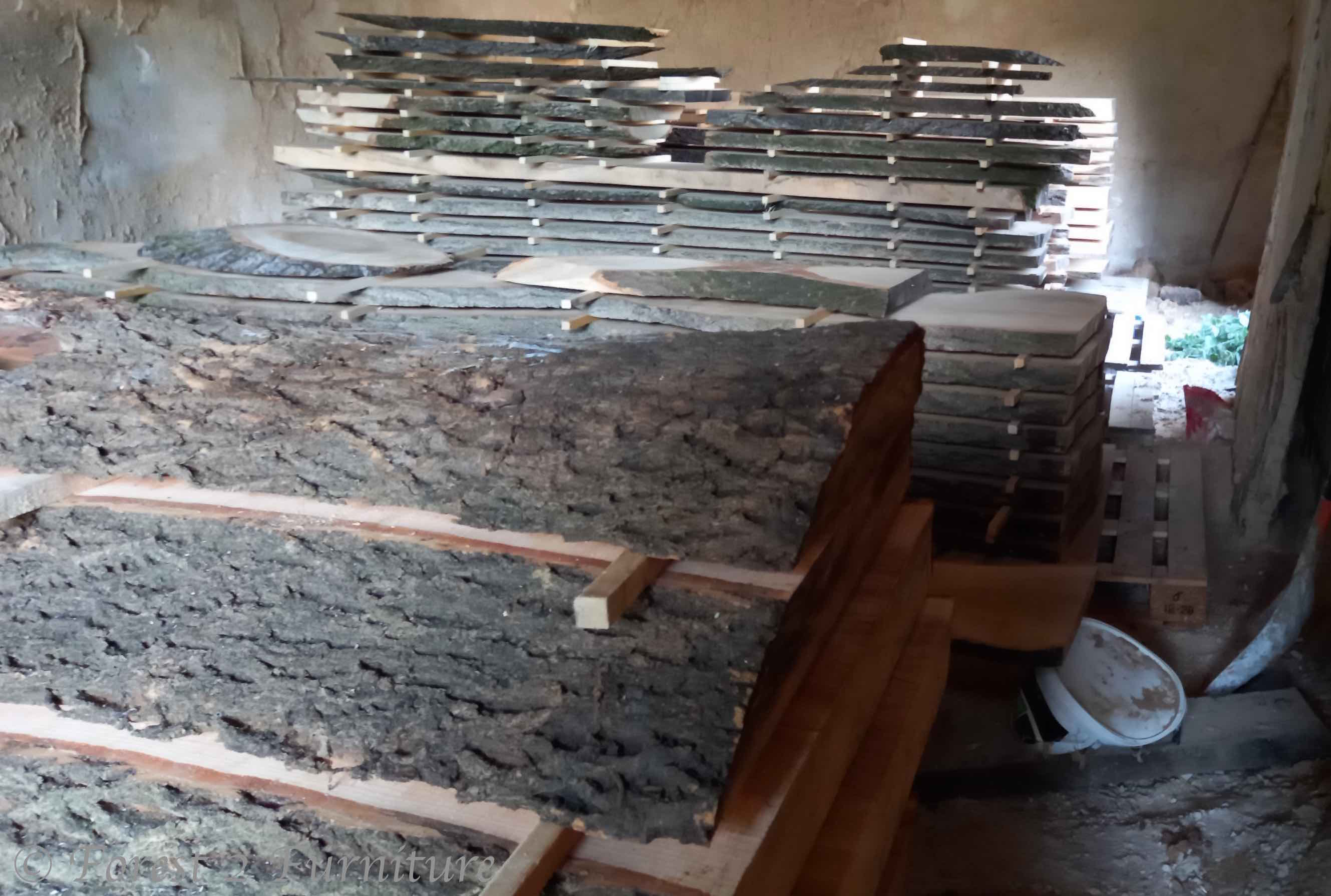 The planks, once milled are stacked with sticks in between each plank to aid air flow and left to dry in and open ended barn for at least 2 yrs, longer for the 4" thick boards.
Not just trees:
One of the problems many re-developers have when they demolish old industrial buildings to make way for new commercial and domestic dwellings is what to do with the huge roof timbers and trusses that so many buildings of the Victorian era were constructed with.
Here at Forest 2 Furniture we think we have an ideal solution to this increasing problem.
With our mobile bandsaw mill we are able to mill unusable roof trusses into manageable useful timber in situ at the building site.
Because the timbers used for construction purposes in the Victorian era were cut from slow grown trees the timber we are able to produce is of a high standard making it ideal for various uses in the new properties.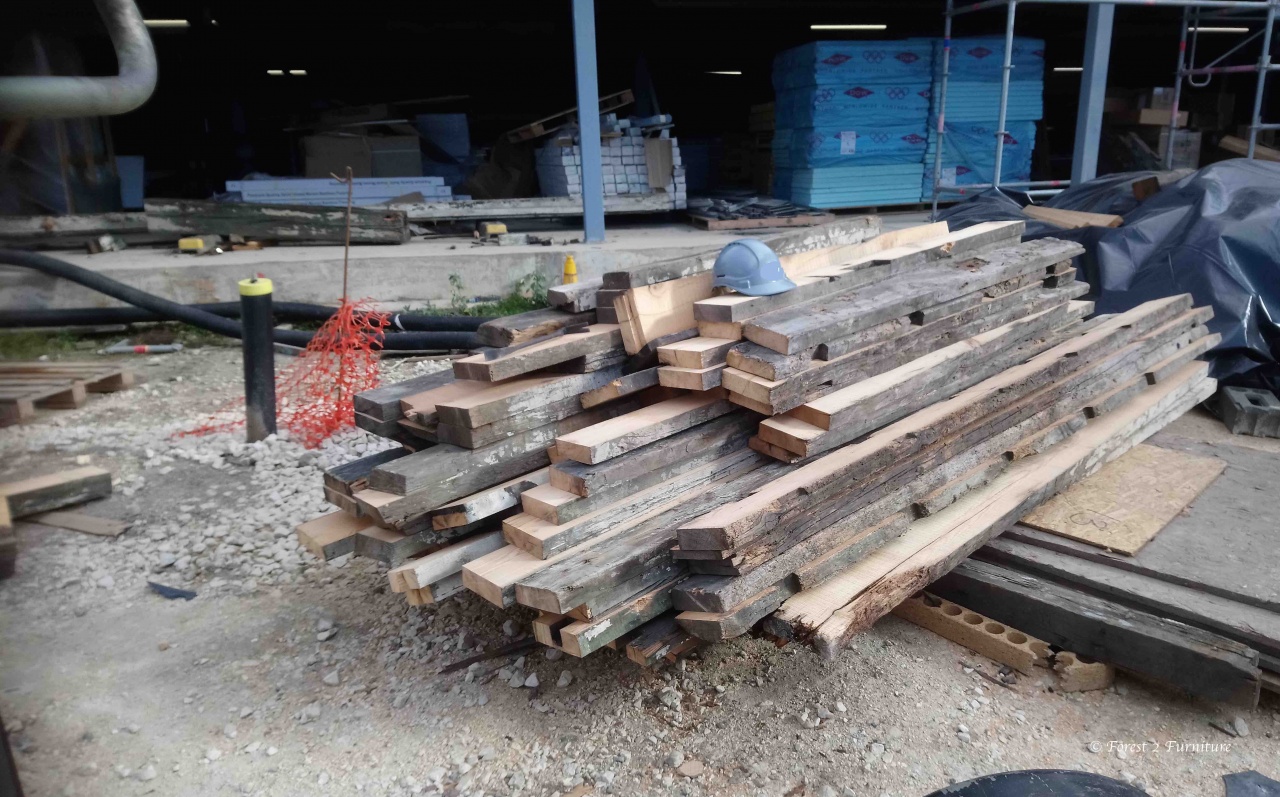 And not just wood.
We were recently contacted by a company that manufactures body panels for racing cars such as Aston Martin. The problem they were having is the moulds are made up from slabs of hard foam then with a CNC machine cut to the required shape, however because of the size of the moulds they have no way of reusing them and they wanted to see if it was possible with our mobile mill to cut the moulds into useable slabs of 100mm-150mm thick so they could be used for constructing new moulds.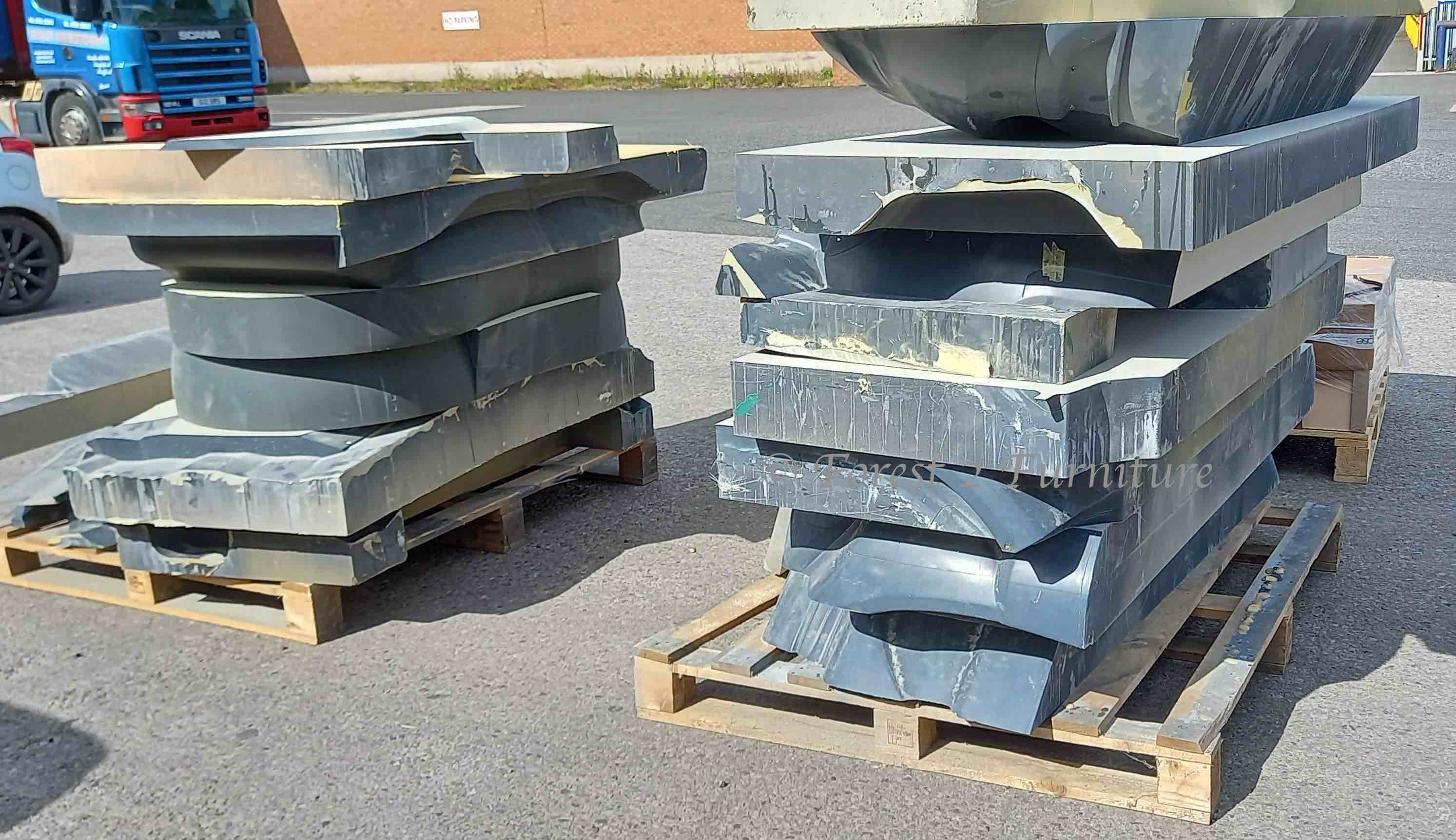 As can be seen in this photo the day was a success and we were able to convert many used moulds into usable slabs, good for the company good for the environment, the dust was collected and will be fed into the moulding machine.