A slice of Sweet Chestnut burr planed, sanded and coated with mineral oil will created as a lovely centre piece for a customers dining table.
This piece of wood has been milled from tree that grew in Sherwood Forest, Nottinghamshire.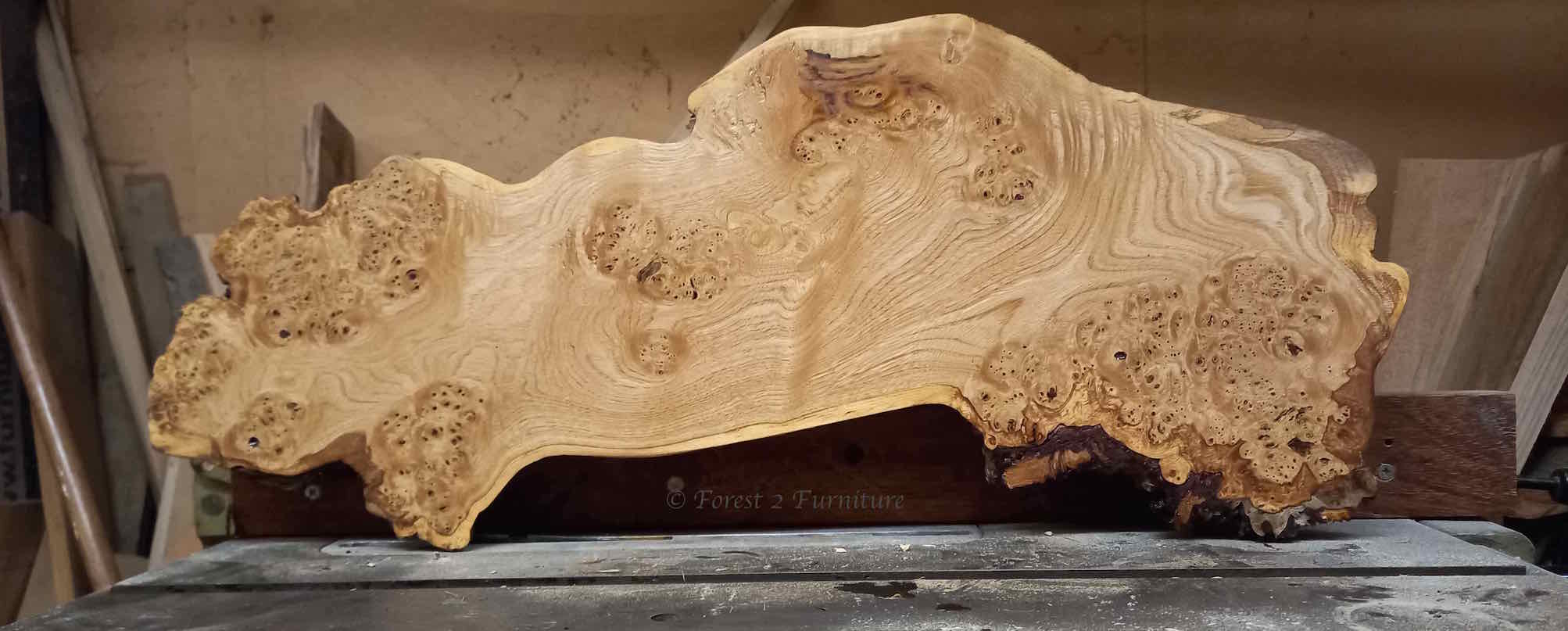 In July of 2020 we were asked to mill up some freshly felled Oak and Sweet Chestnut trees grown on an estate near Loughborough into various dimensioned planks, the intended use for timber was to rebuild a much loved ornamental bridge over a footpath, a favourite place for wedding photos of many a bride and groom.
The photos below show the timber being milled and the finished bridge in all it's glory made by estate joiner John Harrop.
The photos below are of a dining table made by furniture maker John Thatcher of Sheffield.
Using a base supplied by the client and English Walnut bought from us he has crafted an elegant and stylish functional piece of art.
For more pieces of John's work visit
www.johnthatcher.co.uk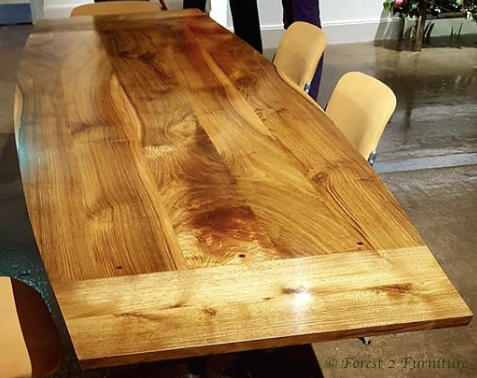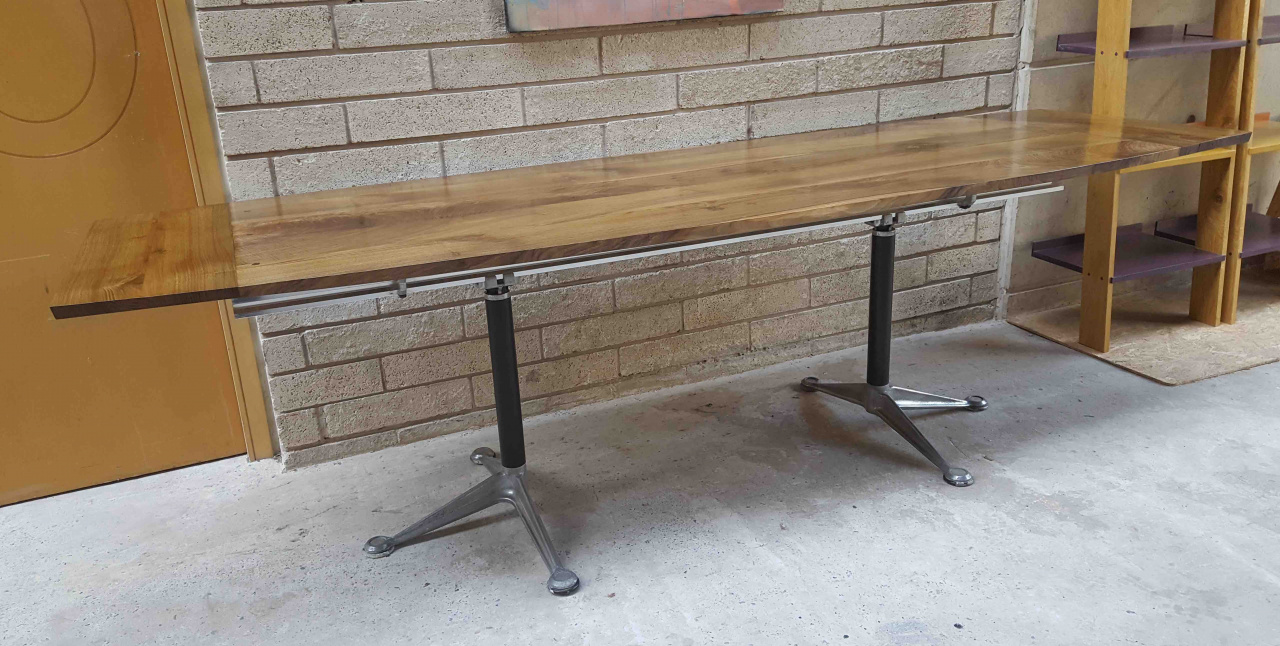 I found a piece of unusual timber in the workshop a few days ago and as I had a few hours to spare I decided to have a little play.
I'm quite pleased with the finished product.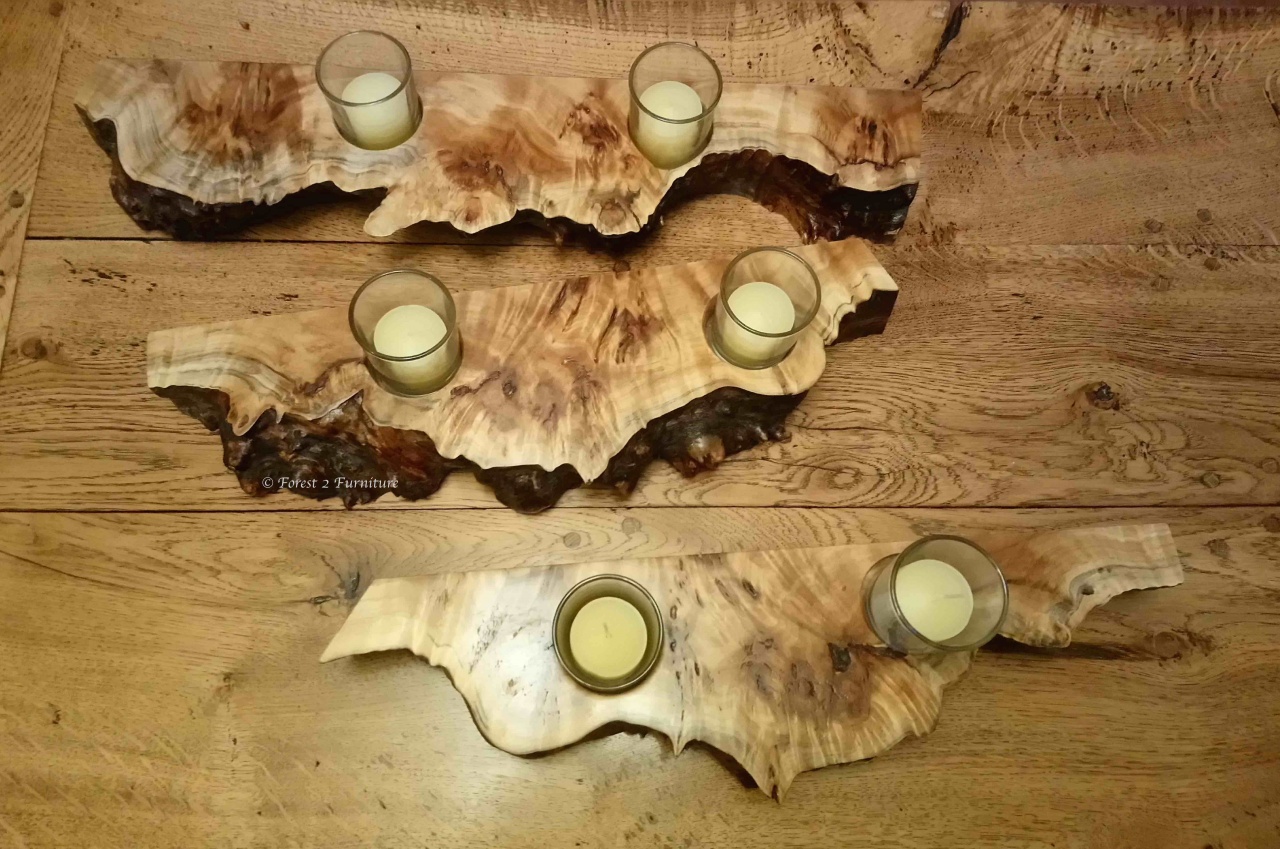 Shane at
Understory Coppicing buys various species of timber from for his unique hand made cutting, serving and cheese boards.

He says he uses Forest 2 Furniture because we know the provenance of all our timber, something we're very proud of and believe sets us apart from other timber suppliers.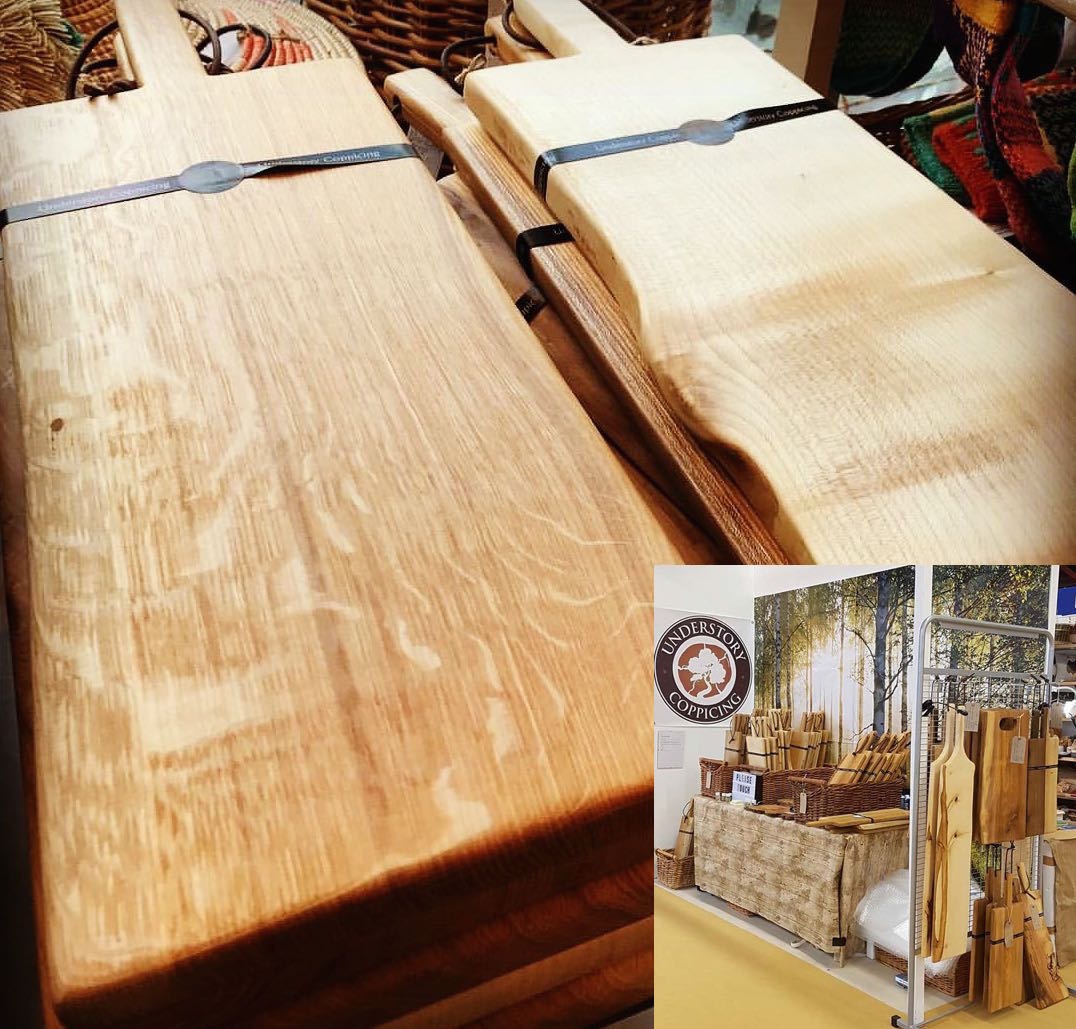 London Plane that was milled from trees grown in the walled garden of the Carmelites Monastery, Notting Hill in 2013, returned to London in 2018 to be used in the restoration of a circa 1930's train carriage by the London Transport Museum.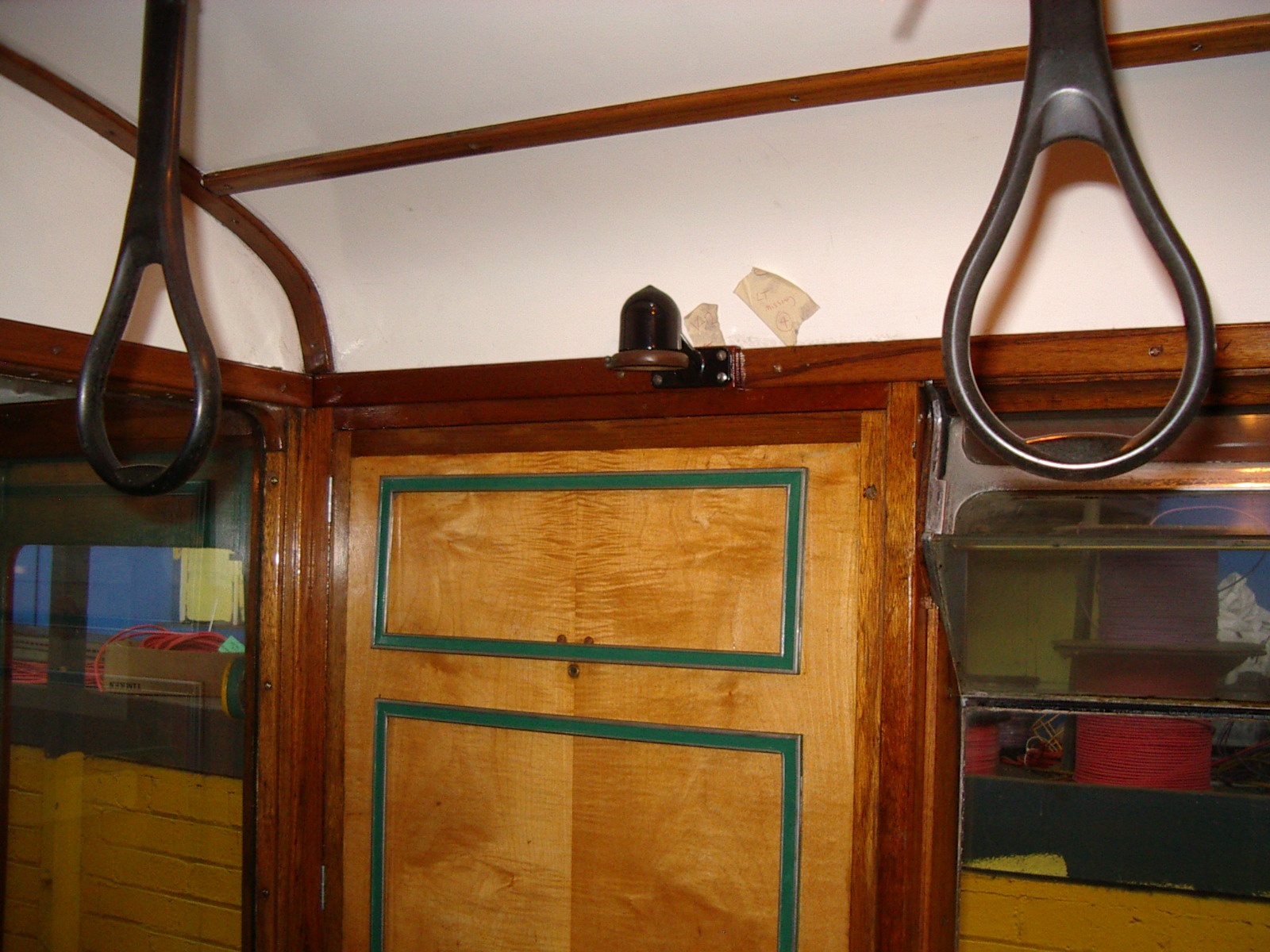 A retired doctor from Sheffield who enjoys making furniture as a hobby has made these beautiful drop-leaf tables using Ash and English Oak milled from trees grown in Sherwood Forest, Nottinghamshire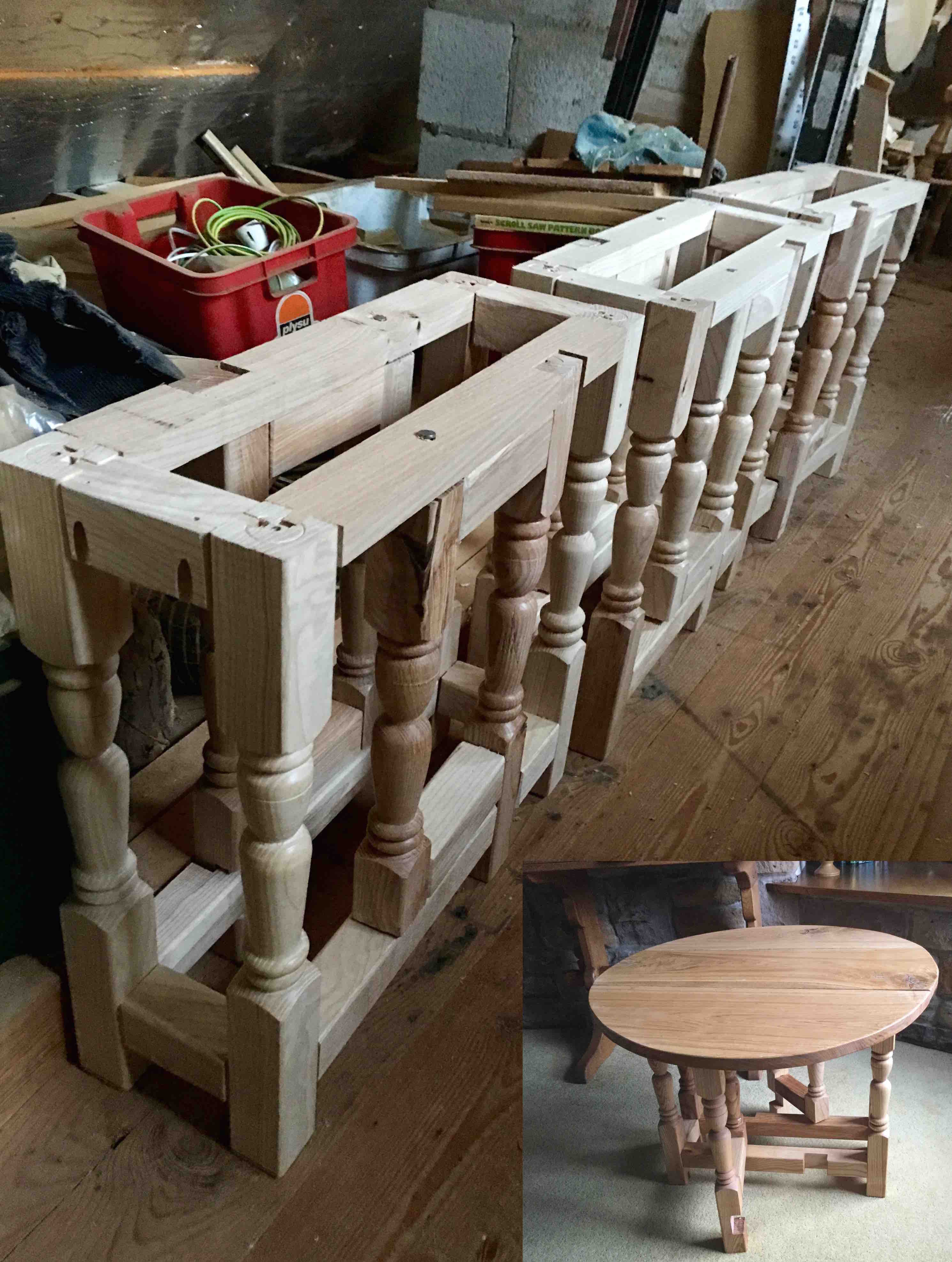 Using Walnut cut from a tree grown in a private garden behind Hampton Court Mews, Kingston, on the banks of the river Thames, John at
Twiss Pens has made this stunningly beautiful fountain pen. For some time now, John has been pestering me to find some more of the rare Purple Yew. Fortunately I found some and the results are stunning
Below are images of jewellery boxes made by Anna Childs in Oak with quarter sawn London Plane (Lacewood) for the lids.
You can find more of Anna's work
here.